What is This Lojban Thing?
.i semo le lojbo
Module 1 of 7
David Montenegro
Seacoast Linux Users Group
le banli dizlo

catlu le xamsi
xu xruti
xu se pacna mi
ba ro cusku je sisti
ro da se jdima ro de
dunda ro di do
ro prali poi xaksu jmive
dunda ro ri do

ro remna pu kalganlo
be'usai tatpi krici
mu'i ro ka'e gasnu
gi'e ro ka'e zasti



xamsi lacpu mi
je smata'a fe mi
le mi cuxna dimna
ca binxo jimpe
le flecu ca cusku
temci fa li so'u
lumci zo'e mi
rinka nu canci mi

je mi vrude cliva
vi le flecu birka
mi stuzi xruti
vi banli dizlo




ca'o ganse do
mu'inai vu darno

So... besides sounding funny...
What is Lojban?
The native language of Lojbanistan...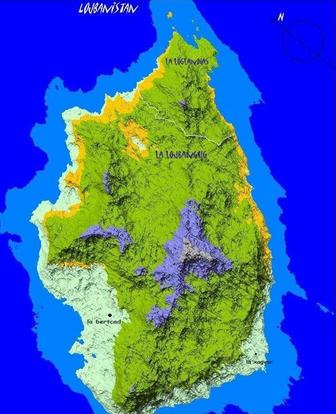 Ok... Really...
Main Features of Lojban
constructed spoken language
designed to be culturally neutral
based on the principles of logic
unambiguous and regular grammar (mostly regular semantics)
phonetic spelling
only 1342 root words